As part of our "Memory Lane" series commemorating ERA's 25th anniversary, we're sharing one of the most memorable on-camera interviews from the '90s.
Following the 1992 NIMA Annual Convention in Las Vegas, Paula Zahn sat down with Advertising Age columnist Bob Garfield, who uncovered some astounding truths about the illustrious world of infomercial advertising that captivates millions of viewers.
With the international market taking off, celebrity endorsers signing on, and national advertisers taking notice, the possibilities for success seemed endless. But it's not that simple. Greg Renker, one of the founders of the National Infomercial Marketing Association (NIMA)—now the Electronic Retailing Association (ERA)—states, "If you're lucky, real lucky—you might just meet your dreams in the infomercial business….Or, you could lose a lot of money real fast."
Check out this segment from CBS This Morning in 1992, and find out if his predictions about the industry came true!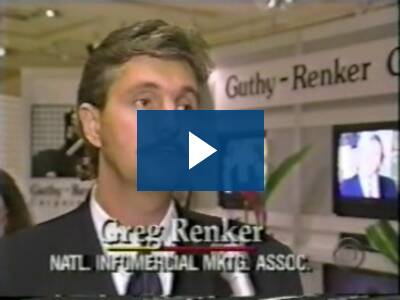 If you have a story, video, or photos you'd like to submit to ERA's Memory Lane, please email them to marketing@retailing.org and you could be featured in our next weekly post!