Every week, consumers are generating 2.5 billion images with Facebook and Instagram alone. Combine those numbers with Pinterest, Tumblr, Polyvore, etc., and it's clear that consumers would rather communicate with imagery to describe the things they covet and those things in action. How can marketers find success in this new world of marketing without words?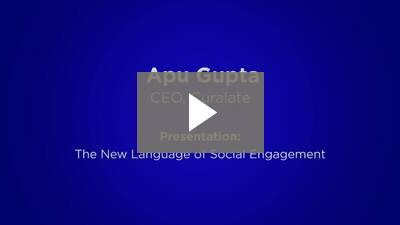 In this brief video interview, Curalate CEO Apu Gupta offers a sneak peek at what attendees can expect from his Masters Series session, such as learning how to take user generated content to help marketers drive sales.
This must-attend session entitled "The New Language of Social Engagement," will take place on Tuesday, January 27 at 1:30 p.m. – 2:30 p.m. in the Americana Ballroom. To register.