You've likely heard a lot of talk in the DR community about omnichannel marketing, but do you fully understand what it could mean to your bottom line? If the answer is no, then TargetClose Cofounder and CEO Kelly Perdew believes you won't want to miss his Masters Series session at The Great Ideas Summit in Miami.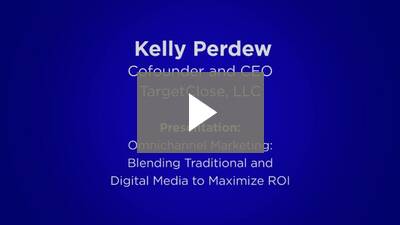 In this short video interview, Perdew says attendees will acquire practical applications that they can take and apply to their businesses, which are designed to help them reach the right audience at the right time to grow their business. What's more, panelists will focus on the user experience and helping attendees understand how that user experience impacts conversion rates.
This must-attend Masters Series session, entitled "Omnichannel Marketing: Blending Traditional and Digital Media to Maximize ROI," will take place on Tuesday, January 27 at 9:30 a.m. - 10:30 a.m. in the Think Tank located in the Americana Ballroom. Register now and don't miss it!